Upon receiving your initial enquiry, we will take some basic information about yourself and the property, before booking you in for a discovery call with one of our senior team. We will also send you a useful guide on letting your property at this point.
Initial Enquiry
DISCOVERY CALL
We aim to carry out the discovery call via zoom or whatsapp video in order to speak "face to face", especially with new clients. The purpose of this conversation is to determine what type of service you require from excel to maximise the potential of your asset.
MARKET APPRAISAL
Once we've discussed how excel can assist, we will carry out a market appraisal of the property, either in person or via video call. This allows us to give you an accurate rental valuation and make any suggestions to maximise return and attract the best possible tenants.
After seeing the property, we will arrange a strategy call with you to discuss the plan of action for bringing the property to market in the most effective way and at the right price to find the right tenant as quickly as possible.
STRATEGY CALL
TERMS
If you are happy to engage our services, we will send you the terms of business to sign prior to us starting marketing, which clearly detail each party's obligations before, during and after the tenancy, as well as confirming the agreed fees and charges.
PRE-MARKETING
We will arrange for high quality photos, detailed floor plan and virtual tour to be compiled. If any pre- works are required to bring the property up to a marketing suitable standard, we will liaise with you to arrange this prior to putting together the marketing particulars.
Prior to the listing going "live", we will contact our extensive database of corporate tenants and relocation agents with details of the property. If required, the property will then be listed on the major portals (zoopla & rightmove) as well as our english and japanese websites.
MARKETING
MARKETING OVERVIEW
We will engage in regular touchpoints with you at various stages of the marketing process, initially with a marketing overview, providing you with links to all places the property is listed, as well as the interactive virtual tour, so you can see how your property is presented.
VIEWINGS
We aim to carry out an interactive virtual viewing with prospective tenants before an "in person" viewing in order to qualify them and ensure they are serious. This also helps to build familiarity with the property and so when viewing in person we already know what the applicant likes/dislikes.
You will be kept updated constantly with details of upcoming viewings we have booked in the feedback we get from those viewings. This is vital to allow us to react quickly to offers or make improvements where required for future viewings to let the property quickly.
VIEWING FEEDBACK
MARKET FEEDBACK
After a week or so, we will have a strong view of how the market has reacted to the property in terms of listing views, enquiries, viewings and offers. At this point, we will liaise with you if anything needs to be done in terms of improvements or price to generate more interest.
OFFERS
We will communicate all serious offers with you and will negotiate on your behalf to get the best possible terms to provide you with secure, long term rental income at or above market rate, where possible. Once agreed, we start the application process, which varies depending on the level of service we provide.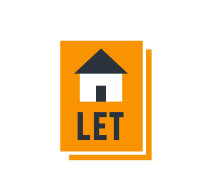 LANDLORDS LOOKING TO LET
Where dedication to understanding individual requirements is paramount and long term partnerships matter, you can rely on Excel for the ideal match between Landlord and Tenant.
Through decades of experience comes a natural aptitude for understanding individual needs. And through careful attention to detail, and a genuine dedication to getting to know our clients' preferences, come the best possible results – results that make all the difference – the Excel difference.
For more than two decades we have remained the corporate lettings specialists of choice for a host of blue chip organisations, embassy personnel and High Commissions as well as an enduring list of executive individuals who come to us through word of mouth.
We are continually working to source distinctive, ideally located houses and apartments in London to meet the demands of our corporate tenants and also offer a dedicated Japanese agency to take care of the specific needs of our many Japanese clients who are seeking prime property in the Capital.
Our experienced local team are here to assist with your property search; find out why we have been recognised as one of the best Letting Agents in North West London.
For Embassy staff, the ideal home has to be a balance between convenience of location, security and meeting discerning needs.
As the first British agent to open a dedicated Japanese Lettings agency desk some years ago, we are well-regarded throughout London for our expertise in this niche area.
Working with people who truly understand your specific requirements courtesy of a long term presence in the specialist corporate lettings sector makes all the difference.
Whether you have let through us, or privately, we can take care of every aspect of your property maintenance and management so for landlords, this means never having to worry about a thing.
We offer different levels of service to cater to your specific needs, depending on the type of Tenant you are looking for and the specific services you require.
All deposits taken under an Assured Shorthold Tenancy in England and Wales are required by law to be protected under a government approved tenancy deposit protection scheme.
There are a range of health and safety certificates that your Landlord will need to ensure are valid and are issued to you when you rent a property.
In order to be able to rent a property in England, you must have a right to be in the UK. If you have no such right, then you are not permitted to legally rent a home.