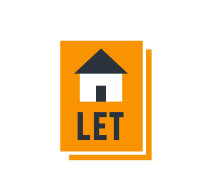 LANDLORDS LOOKING TO LET
Where dedication to understanding individual requirements is paramount and long term partnerships matter, you can rely on Excel for the ideal match between Landlord and Tenant.
Through decades of experience comes a natural aptitude for understanding individual needs. And through careful attention to detail, and a genuine dedication to getting to know our clients' preferences, come the best possible results – results that make all the difference – the Excel difference.
For more than two decades we have remained the corporate lettings specialists of choice for a host of blue chip organisations, embassy personnel and High Commissions as well as an enduring list of executive individuals who come to us through word of mouth.
We are continually working to source distinctive, ideally located houses and apartments in London to meet the demands of our corporate tenants and also offer a dedicated Japanese agency to take care of the specific needs of our many Japanese clients who are seeking prime property in the Capital.
Our experienced local team are here to assist with your property search; find out why we have been recognised as one of the best Letting Agents in North West London.
For Embassy staff, the ideal home has to be a balance between convenience of location, security and meeting discerning needs.
As the first British agent to open a dedicated Japanese Lettings agency desk some years ago, we are well-regarded throughout London for our expertise in this niche area.
Working with people who truly understand your specific requirements courtesy of a long term presence in the specialist corporate lettings sector makes all the difference.
Whether you have let through us, or privately, we can take care of every aspect of your property maintenance and management so for landlords, this means never having to worry about a thing.
We offer different levels of service to cater to your specific needs, depending on the type of Tenant you are looking for and the specific services you require.
All deposits taken under an Assured Shorthold Tenancy in England and Wales are required by law to be protected under a government approved tenancy deposit protection scheme.
There are a range of health and safety certificates that your Landlord will need to ensure are valid and are issued to you when you rent a property.
In order to be able to rent a property in England, you must have a right to be in the UK. If you have no such right, then you are not permitted to legally rent a home.