Virtual Tours are now available for all of our properties
Here at Excel we always dedicate our time and efforts into using the best technology and the most advantageous marketing tools available. We pride ourselves on having a modern, forward thinking approach and are always looking to apply this to improving the customer experience. We have been using Virtual Tours for a while now at Excel but due to the ongoing pandemic, we've now rolled this out across all of our properties, to give everyone access to the best possible service.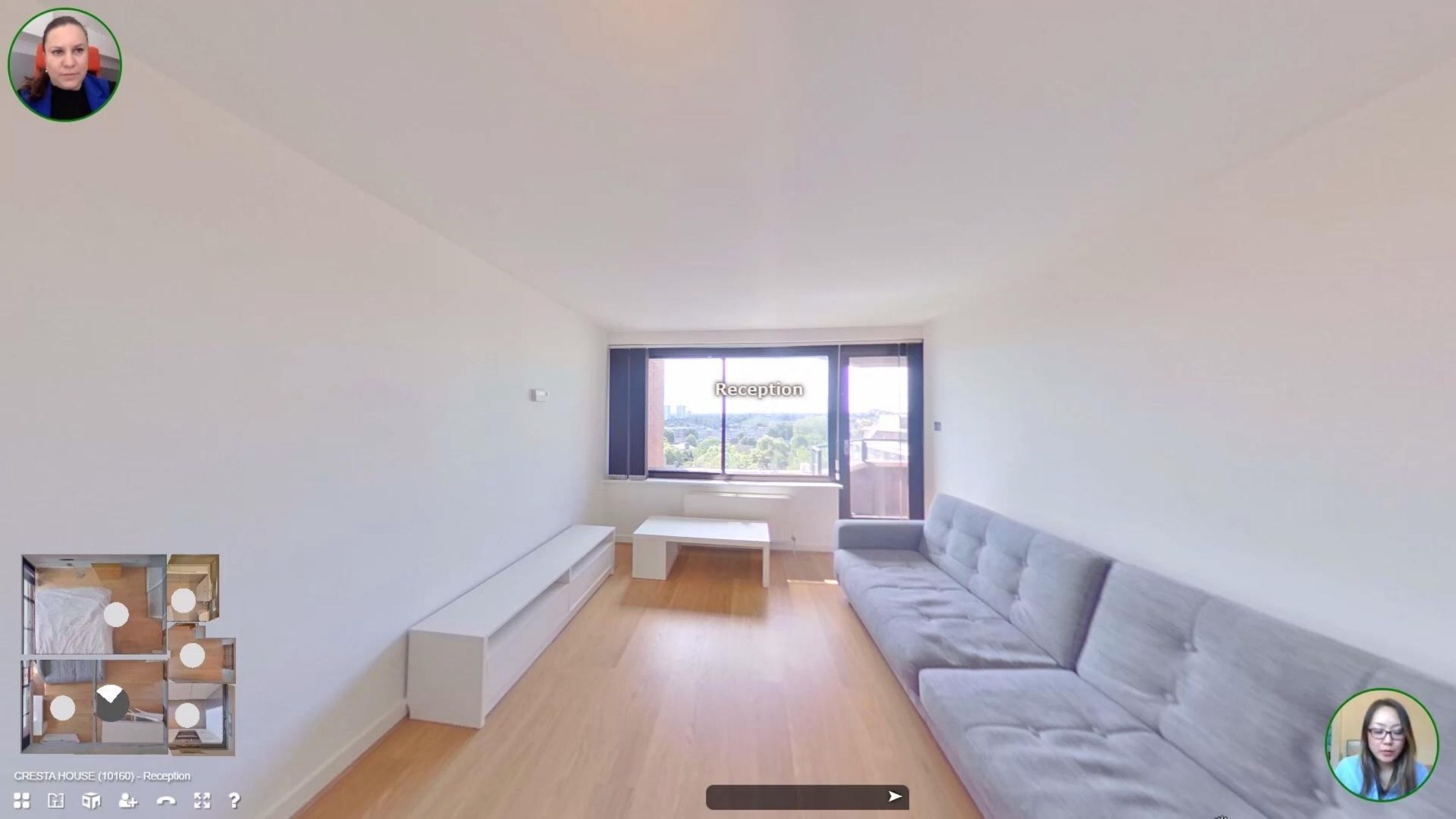 Benefits of the Virtual Tour for our potential Tenants
Virtual Tours offer so many benefits to our customers and clients, we wanted to share these with you as we see them changing the industry for the better going forward:
The virtual tour simulates actually being inside the property and it offers a much more realistic view, in a superb level of detail, when compared to looking at static images or even a pre-recorded video
One of our experienced Team will conduct the Virtual Tour with you remotely, so you'll be able to see them and speak to them while touring the property, meaning you can ask any specific questions you have there and then
You will be able to revisit rooms multiple times, as you would on a real viewing, being able to zoom in on specific details and having a full 360 degree range of vision
It allows you to explore the property from the comfort of your home, office, a coffee shop (anywhere with an internet connection!), through your desktop computer, laptop, tablet or even mobile phone
The property virtual tour link is available 24/7 and you can view it as many times as you like at your convenience, meaning if someone you are renting with isn't available at the same time as you – they can simply view it later when it's suitable for them
You can have a Virtual Tour from anywhere in the world – if you're relocating to London from overseas, this allows you to preview a whole range of properties and narrow down your shortlist before even stepping foot in the country
There is no need for yourself and the agent to be driving to and from multiple viewings across the City, meaning our carbon footprint will be significantly reduced
You can arrange with our Team to virtually view multiple properties back-to-back, helping you narrow down your shortlist much quicker. This means you will save so much more time (no need for taking whole days off work to trawl round multiple properties) and help you make a better, more informed decision.
Keeping our customers, clients and staff safe is very important. The Virtual Tour helps minimise physical contact during the pandemic between all parties
Benefits of the Virtual Tour for our Landlords
Escalated due to the ongoing pandemic, virtual viewings have become the essential method of initially viewing a property, as it limits contact between all parties
Arranging virtual viewings is quick and efficient way for all parties. We are able to show more prospective tenants your property remotely, than we would do if we only carried out in-person viewings
Prospective Tenants are more likely to enquire about a property that has a Virtual Tour available, again increasing the number of people that will see your property
By being able to view the property remotely, Prospective Tenants that are relocating to London can have already shortlisted your property and will then only need to view it once in-person, speeding up their decision and potentially reducing costly vacant periods
By conducting more Virtual Tours, we reduce the number of in-person viewings that are required and so minimising disturbance to your current Tenants
Virtual Viewing Experience

Along with 360 Virtual Tours, we also provide a 3D model and detailed floor plan for each property, to enable the viewer to better understand the space. These can be accessed during the Virtual Tour meaning the viewer can visualise fully how the property is laid out.
All of our Virtual Tours are available to view on our website, please follow the link below for an example to see the benefits for yourself:
https://excel-property-services.vr-360-tour.com/e/bfkBcvCdvqY/e?room=c0328a8d-9ec8-4ec8-bd8a-1b1a3c41ce18
In those challenging times, we would like to support our landlords and tenants, as much as we can. Through the virtual experiences, we aim to let your property in the most efficient way to secure the most suitable tenant. Contact our team today to discuss your property needs or if you have any questions.
We urge you to follow us on social media, in order to stay up to date on a daily basis.